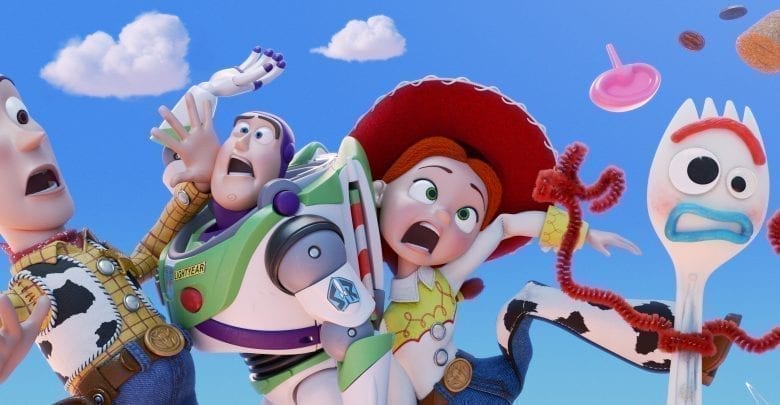 In anticipation of the release of "Toy Story 4" by Disney- Pixar, Disney Israel, in cooperation with the Ruach Tova organization ("Good Spirit" in Hebrew), which operates under the Ted Arison Family Foundationת the "Kadima" Youth Network and the "Lasova" which coordinates 22 activity centers for children and youth all over the country, are initiating a nationwide gathering and delivery of toys.
According to Ido Lotan, CEO of Ruach Tova and a father of two: "The cooperation we created between Disney and the Kadima Youth House, which is fully operated by volunteers, is a wonderful example of an inspiring activity that creates a chain of good deeds, paving the way of good deeds also to the next generation".

Ido Lotan, CEO of the non- profit "Ruach Tova".
"This sort of integration between business, (in this case Disney), non-profit organizations and the community, is exactly what we in "Ruach Tova" try to achieve. This is a wonderful example of how we can bring people to do good deeds and encourage children, teenagers and adults to do good in society – which contributes to everyone."
Where did the idea come from?
Lotan explains that "Ruach Tova was established to encourage volunteering in Israel. We work with various sectors, municipalities, the public sector, individuals and the business sector. We connect people and organizations to encourage volunteerism and positive actions in the community. After the "Day of Good Deeds", Disney Israel approached us with the idea of collecting used toys. We recruit volunteers to sort the toys that will be collected all over the country, and also specialists to repair toys. Later on, the toys will be transferred to "Lasova" organization to distribute the toys between their centers."
How many kids in Israel need toys?
There are no statistics for that, but there are many associations and organizations that operate centers and frameworks where children and youth can play with toys. At the end of the week, the containers will be evacuated for sorting of the toys that will take place by volunteer pairs. In the second stage, toys that need repair will be transferred to volunteers who will help repair the toys. At the end the toys will be dispatched to the 22 centers of "Lasova"."
Disney Israel estimates that about 2 tons of toys will be collected during the week. 3-meter containers will be waiting for the children and their toys at the points of collecting, Yes Planet Rishon LeZion, Yes Planet Jerusalem, Yes Planet Haifa, and Yes Planet Beer Sheva. The promotion will take place between 16-24 June 2019.

Tami Landsman- CEO of Disney Israel- picture by Tamar Metspi.
According to Tami Landsman, CEO of Disney Israel, "Part of Disney's strategy is to create meaningful experiences for all the children, and the connection between the initiative and Toy Story is very natural. The initiative is an inseparable part of the essence of Toy Story. It turns out that a similar initiative was directed by Walt Disney himself who supported the organization Toys for Tots and accompanied them. "The connection began in 1948 when Walt, together with his animators, designed the logo of the organization, which is still used," Landesman said, adding that Disney has similar activities in other countries.
The purpose of toys is very similar to that of the whole Disney company, which through the various films and characters brings many children around the world to experience feelings of joy and empowerment. Landesman adds that "Toy Story" films describe a journey of toys on the way to fulfilling their mission, whether it is to please Andy, Bonnie or other children. Each child creates other experiences with his toys and we invite the public to help their toys continue their journey and create new experiences. "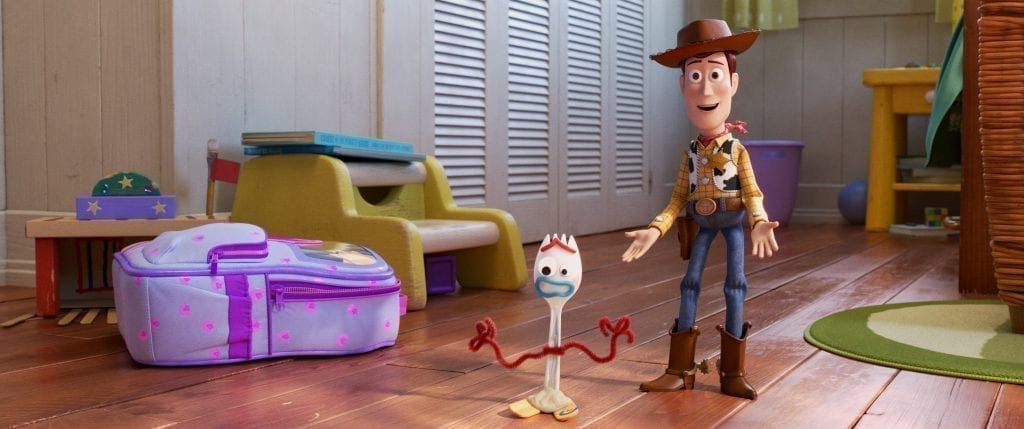 Toy Story 4" ©2019 Dinsey/Pixar. All Rights Reserved.
Where can we donate toys and when?
3-meter containers will be waiting for the children and their toys at the points of collecting, Yes Planet Rishon LeZion, Yes Planet Jerusalem, Yes Planet Haifa, and Yes Planet Beer Sheva. The promotion will take place between 16-24 June 2019.
You don`t have to watch the Toy Story movies to know that there is a special bond between the kids and their toys and it`s not easy to give them away. From a number of conversations with parent and kindergarten counselors, it is very important to prepare the children for the activity and to make them want to give their old toys that are no longer used to other children. It is always right to sort the games at home and to see if there are games that need repair, toys from cloth that can be reused or donated, etc.
Many children in Israel are familiar with and love the idea of reusing objects that encourage environmental awareness and reduce waste. In addition, children may be excited about the idea of giving their toys a new life with new children who will be happy to receive them.
My advice – make the donation of toys a game of giving, especially if you plan to take the children to the movie – they and you are expected to enjoy a  really good feeling (:
As a devoted observer of all the previous Toy Story movies, I am sure that this time, after the end of the previous film Andy has handed over all his toys to Bonnie, a new toy will come along that will bring together new and exciting adventures.