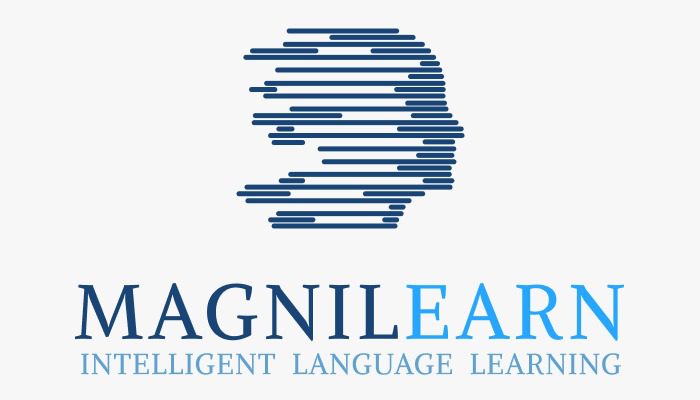 "Imagine a beautiful world," sang Shlomo Artzi. For me, the beautiful world is one where each of thousands of students receives real personal attention and makes progress each at his/her own pace in one of the most difficult things to learn—a foreign language. And all this while receiving precise coaching to strengthen weaknesses and while being constantly challenged–exactly to the right extent–for improvement. As it turns out, this type of online teaching can happen today, regardless of educational budgets, wage agreements or the justified demands for realistic wages by teachers," said Hadar Abramovitch, VP of Business Development and Strategy for OurCrowd Ed-Tech startup, MagniLearn.
"Even now, without changing the number of students per class and without adding teachers, it is possible, using advanced technologies, to provide personal learning, and accurate and effective teaching to each student. This is achieved by empowering the teachers and reducing the heavy burden on their shoulders," she said.
Teacher overload causes the entire system to falter. We must remember that every hour in the classroom is accompanied by office work, test writing, lesson planning, and calls home. But despite this, it is possible to streamline personalized learning and provide students with highly focused teaching, even when there is a shortage of teachers, even when class sizes are large. We can do this by strengthening what has been taught and empowering teachers with information on each student's progress. "Simply put, we leverage technology to teach students according to the age old strategies laid out by Socrates," explains Hadar.
"From what we know from Plato, Socrates had an uncanny ability to understand the exact level of knowledge of each of his students and, accordingly, he knew how to challenge each one with a question that met his or her level of knowledge. He posed question after question that was neither too easy nor too discouraging. It was precisely at the level the student needed in order to progress. The method was actually a constant dialogue between teacher and student, a dynamic, deliberate and changing discourse wherein Socrates knew exactly what the points of difficulty and strengths of each of his students were. This is the challenge on which MagniLearn was founded." Hadar continued. "The level of education in recent decades – and not only in Israel – has not been able to keep pace with the needs of students, even more so after Covid19 with social distancing and the disturbances in education that we have experienced. There are too many learning gaps that need to be filled, and schools have less manpower than ever before.
Looking back at her contribution to this new method of teaching that hearkens back to the classical age, Hadar finds it very exciting to know that the choice to adopt MagniLearn's English language training system, is now available to help schools and universities not only in Korea, but around the world. According to this vision, "the time has come for educational systems to step forward, become more efficient, and become part of the new technological world. An educational system should be at the forefront of a country and its growth engine, not behind it," Hadar said.



"Let's look at the general crisis in high-tech these days, for example," she says. "The success of the high-tech industry today does not reflect what is happening in the educational system. In order to meet the challenge of long-term success and the strengthening of disadvantaged populations in societies around the world, we need to make high-tech accessible to students. The first step to integrating into the global world is the combination of English and technology."
What led you to join MagniLearn?
Eight years ago, Hadar, a 36 year old married mother of two from Tel Aviv decided to move to Asia to study business administration in Korea. At the end of her studies, she began working at corporate giant LG's startups and later chose to work for companies that conduct business involving both Israel and Korea. "Upon graduation in 2017, I teamed up with a Korean partner from school," she said. "We managed and distributed SodaStream in Korea; we built a very impressive marketing and sales system in the years before the company's sale to Pepsi in 2018."
At about the same time that her eldest daughter (now 5 ½ years old) was born, she joined a Korean startup in the field of sound and blockchain solutions. Then, when she gave birth to her second son, she decided that she wanted to push Israeli companies to break through the barriers of entry into Asia in general and Korea in particular. "Stav Erez, a good friend, entrepreneur and partner at Labs02, introduced me to several entrepreneurs including Lana Tockus, the Israeli CEO and founder of MagniLearn."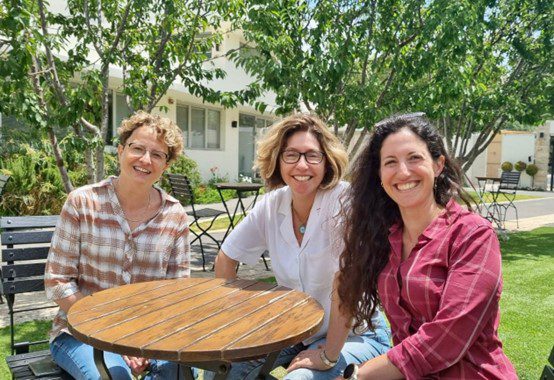 What does MagniLearn do?
MagniLearn is a company led by three women, Dr. Lana Tokos, Dr. Michal Etzion and Hadar. Its product is based on deep technology based on more than 12 years of research led by Prof. Ari Rappaport, a professor at the Hebrew University who currently leads one of the ten leading NLP Natural Language Processing laboratories in the world. Aside from being a co-founder, he continues to contribute as the company's chief science and technology consultant.
Professor Rappaport's research focuses on neuroscience, cognition, computer science and second language studies and, among other things, tries to understand how it is that students around the world can study English for more than 10 years yet achieve such dismal results in language acquisition.
And the answer?
"Remember Socrates' method?" she asks. "That's basically what we do, except we use an artificial intelligence platform, based on free-form exercises, for each learner, fully customized and in accord with the curriculum of the institution / organization / user.
The goal, on the basis of which the technology was developed, is to maximize learning efficiency, personalize the curriculum for each learner and each learning program, and monitor the units of knowledge in order to assemble a granular knowledge map. "
To make it simple she shows me a slide and explains: "The funnel above is the knowledge generator. Envision this," she says. "You can pour any textual material you can think of into the funnel. It can be a matriculation curriculum in English, articles, materials for studying medicine, law and even subtitles of films and shows or movie scripts for actors before filming".
"Our generator, which is based on artificial intelligence and a special algorithm that we have built, knows how to take this text and generate interactive questions and exercises from it. A person who approaches the system can answer these exercises while receiving feedback both on what was answered correctly and an explanation of what was answered incorrectly. This could be a spelling error, an error at the grammatical level, or an error involving word order – to name a few. From the moment the system has discerned an area of weakness, it knows how to focus on it with practice exercises and feedback until it sees marked improvement. It also knows how to examine progress and new levels of understanding from all relevant angles. The system is able to return, automatically, to this point in a few lessons, to provide reinforcement, and to make sure that the knowledge has been assimilated into long-term memory."
It sounds amazing but how does it actually help teachers?
"First, the curriculum is adapted to each educational institution with the purpose of strengthening what is taught in the classroom. On this basis, it creates a dashboard for the teacher and the school principal which is a highly effective tool for monitoring the overall level of knowledge and learning process of each learner. For example, if a certain student makes many mistakes in a specific point of linguistics, the teacher will know this and will be able to give him or her individual care. At the same time, MagniLearn's system will provide a personal response for teaching this point to the learner. All this is essential information that, in a class with 35 students, the teacher has no ability to track on his or her own. In addition, at the classroom level, the teacher receives high-quality insights into the learning process and thus can plan the lessons effectively in order to meet the needs of the class as a whole. For example, when there are repeated mistakes at the class level or subjects that the class is strong on, the system will be able to recommend to the teacher what to focus on in order to ensure that the class progresses with maximum efficiency towards the teacher's goals. Furthermore, Magnilearn produces personalized quizzes that examine the improvement of each learner in relation to his or her own progress and also in relation to the class, thus reducing the workload on the teacher to write and grade quizzes and exams."
Hadar goes on to say that the system strengthens and empowers teachers, but also constitutes a solution that stands on its own without depending on a professional teacher. In this way, teaching assistants, volunteers and even soldiers doing their National Service as teacher aids can make a strong contribution without their lack of professional knowledge detracting from student's progress. In summary, this is a high-quality, affordable solution aimed at reducing social gaps and teaching each learner highly personalized material.
"Our first step is teaching English, after which we will expand to more subjects".
"Currently this is a great offering for the educational system, but we have a larger vision," Abramovich emphasizes. "At the moment, we are a B2B company that works with schools, institutions, municipalities, content producers, publishers, etc. and our advantages are mainly: to fully adapt ourselves to the customer and enable personalization at the both the exercise level and at the lesson level. The ability to manage the information received in a way that allows immediate feedback for each student, locating points of difficulty and strengthening effective training, can be used to understand television films, series, and much more. In fact, wherever it is necessary to teach many units of knowledge in a relatively short time, we can provide significant and effective value."
However, if we return to our central message and talk about integration in the educational system, we can reduce the load on teachers and, of course, improve results over time. The current school year in Israel will open with a 36% shortage of professional English teachers. We are here to provide a high-quality technological solution, easy to adopt and tailored to each school's curriculum. The feedback that we receive from teachers is excellent. While it is true that we can be an independent training solution, we see the strongest results when we work in concert with and in support of the teacher where we create value by enabling them to understand each student in depth—even in large classes.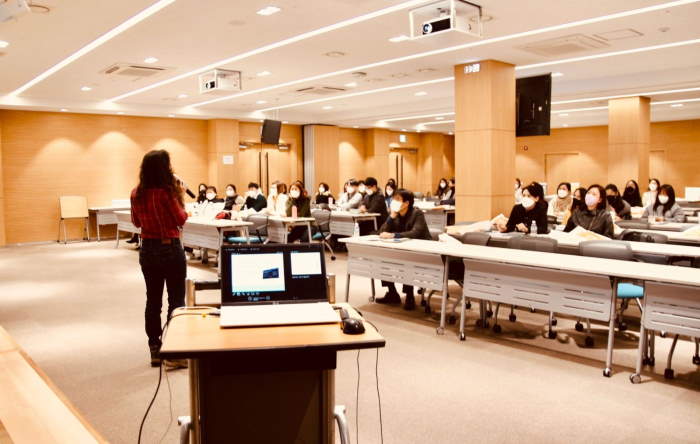 How much faster can children learn?
Before Covid-19, students spent most of their time in the physical classroom where learning took place. For this reason, it has been difficult to collect quality information and make educational decisions because the data has never really been tallied. Suddenly, "big data" with all of its decision-support contributions is available to teachers—not just to tech companies, banks, sales and marketing. With MagniLearn we monitor the student's units of knowledge and harness lessons from big-data for the classroom. We help each student while also empowering each teacher with information for effective classroom learning. "From data we have collected on thousands of students who study with us today across Asia and Israel, our learning efficiency is 6.3 times higher than traditional teaching methods and the quality of learning is two times higher," she reports while adding:
"After 12 years of research, we have accumulated over 500,000 hours of study. Our system has logged almost 2 million natural language processing interactions successfully experienced by some tens of thousands of students, mainly in Korea and Japan.
We work in schools in Japan, in cities like Hiroshima and Fukuima. Results are amazing, and they have asked us to team them with schools in Israel that will be partners for cross-border learning. All of this is possible because of our technology. We can match classes and students, and offer them challenges and reinforcements for learning.
The potential is enormous. We are adding hundreds of additional hours of personal learning and thousands of exercises for each student and we have built a model for competitions that are fun and incentivize both students and teachers. "

Where in Israel is the system already used?
"To this day, the market in Israel has been our laboratory, and we work with schools from different sectors and places ranging from Jerusalem, Julis, Daliyat al-Carmel, Emek Hefer and more. Councils and schools who are looking for quality and focused learning that converts "screen time" to effective learning come to us by word of mouth.
Today, since we have managed to expand in Asia, we are ready to expand here in Israel. Success in Israel is personally important to us for the contribution it makes to our younger generation, to the economy and to the future of the country. Studies show a direct correlation between the level of English in a country and its economic growth. This is the engine for globalization and the fulfillment of dreams."
And how does it actually work?
You are invited to watch the video: